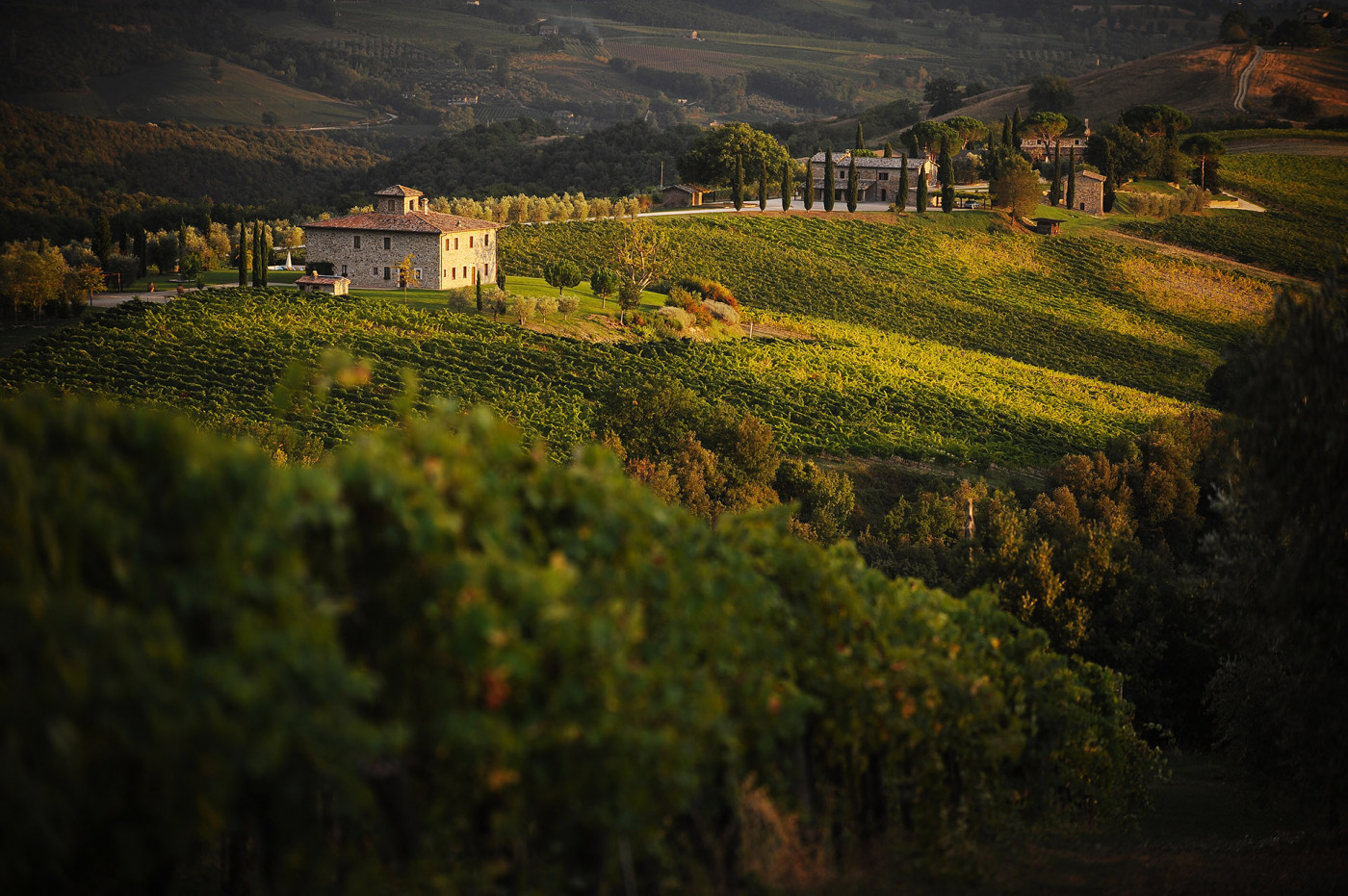 The origin of
Decugnano


is obscure and dates back centuries, lost in time.
Since the distant year of 1212, the lands of Decugnano have been producing wine, destined for the clergy of Orvieto.
A.D.1212
The former church of Santa Maria di Decugnano.
Santa Maria di Decugnano was owned by the
Cathedral of Orvieto.
In 1212, Giovanni and Pietro, two clerics, were entrusted with the responsibility of safeguarding this land, with its epicenter being the church of Santa Maria di Decugnano, a spiritual presence that still permeates the air with its magic.
In 1973, at just 28 years old, Claudio stumbled upon Decugnano by chance, then a forgotten land. But behind that veil of neglect, he saw a charm that captivated him. He felt a profound connection with that land and decided to make it his own: thus, Decugnano dei Barbi was born. Claudio began the renovation of the vineyards and the construction of the winery.
From that moment, his dream was to create a
unique wine

, born from that land, its scents, its magic.
1981
Pourriture Noble clusters
First vintage of
Pourriture Noble

, the first noble rot produced in Italy.

The true miracle happened in 1981. It was in that year that Claudio created the Pourriture Noble, the first noble rot produced in Italy. Inspired by his experiences in Sauternes, Claudio noticed that even in Orvieto, the botrytis cinerea fungus responsible for noble rot was abundant. With his skill and dedication, he vinified only the botrytized grapes of that year. And he created a wine that surprised everyone.
Decugnano dei Barbi is not just a name or a winery but a story of perseverance and love for the land. It reflects the deep roots of a family and their connection with the territory that embraced them. Each bottle that emerges from the winery encapsulates the soul of Orvieto, its magic, its scents. 
Today, as we raise a glass of wine born from that forgotten land, we can feel the presence of past generations and the future that unfolds with promises.
Decugnano dei Barbi

is a silent witness to the passing of time, a guardian of

vinous treasures

, and a

tribute to the soul

that still permeates the air of Santa Maria di Decugnano. Explore our wines