Welcome to
Villa Barbi.
Book the entire Villa for
an unforgettable experience.
A
charming residence

of rare beauty, nestled within the Decugnano dei Barbi estate.
Authentic Luxury
Breathtaking view of the Umbrian countryside.
Surrounded by the serenity of the hills and vineyards, Villa Barbi embodies authentic luxury and is the perfect place to immerse yourself in an unmatched relaxing atmosphere, away from the bustle of big cities and in absolute privacy.
This sumptuous villa boasts a private pool and a beautiful garden, providing the perfect setting for unforgettable moments. The villa's capacity can accommodate up to 10 people, ensuring ample spaces and a total comfort experience.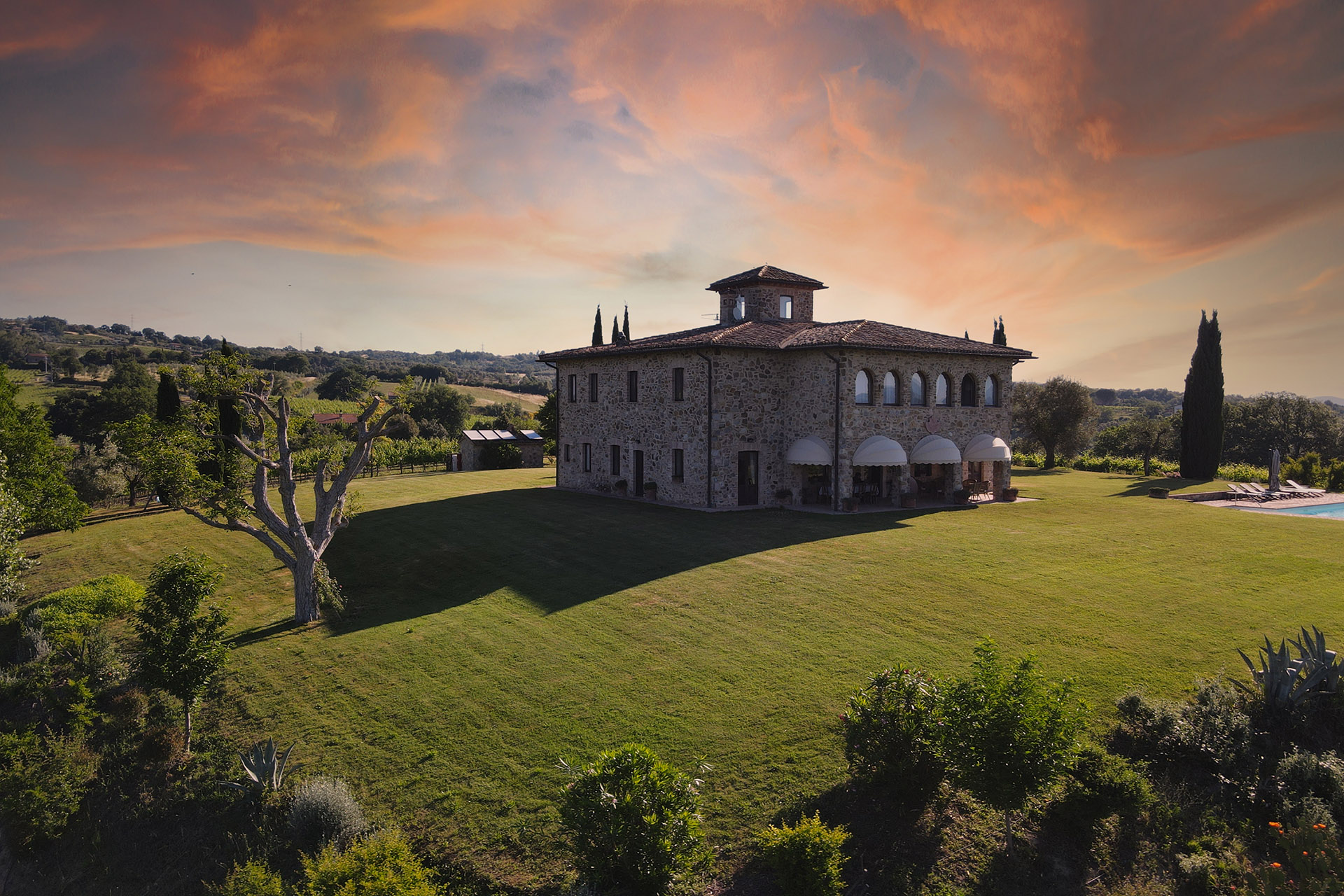 Interiors
Timeless Elegance.
The interiors of the Villa are furnished with antique furniture that bestows timeless elegance, creating a sophisticated, yet cozy and comfortable environment. Each room has been meticulously curated, deftly amalgamating tradition, fine materials, period furnishings, and authentic antique paintings to convey a sense of authenticity and style.
The ground floor of the Villa welcomes you with a spacious living room, a dining room, a fully equipped kitchen, a pantry, and two bathrooms. At the center of the living room, a magnificent 16th-century marble fireplace stands as a testament to a family history passed down through generations.
Our
daily housekeeping service

, included for your comfort, ensures a seamless and relaxing stay.
Furthermore, to enrich your experience even further, extra services are available to cater to every wish:
Our home grocery delivery service allows you to find everything you need directly in your villa, ensuring absolute convenience.
The option of employing an in-villa cook lets you savor delicious local dishes prepared especially for you, guaranteeing a high-quality culinary experience without having to worry about a thing.
For those wanting to focus on their wellness, we offer personalized personal training and yoga services, to maintain physical fitness and achieve inner balance in an enchanting setting.
Finally, a massage service is at your disposal to provide moments of pure relaxation and rejuvenation, helping you rediscover the harmony of body and mind.
Villa Barbi is available only for full rentals and does not offer the possibility to rent single rooms.
Contact us to book